Bread Machine White Bread recipes
ingredients
1 cup warm milk
1/4 cup warm water
4 teaspoons butter
3 cups bread flour
4 teaspoons sugar
3/4 teaspoon salt
1 teaspoon bread machine yeast

directions
Combine all the ingredients in the bread machine in the order directed by the machine manufacturer. Select the white bread setting with a light crust.
When the bake cycle is over, remove the pan from the machine and let it cool for 5 minutes before removing the bread from the pan. Let the bread cool completely on a wire rack before slicing.
Store the bread in an airtight container at room temperature for up to 4-5 days.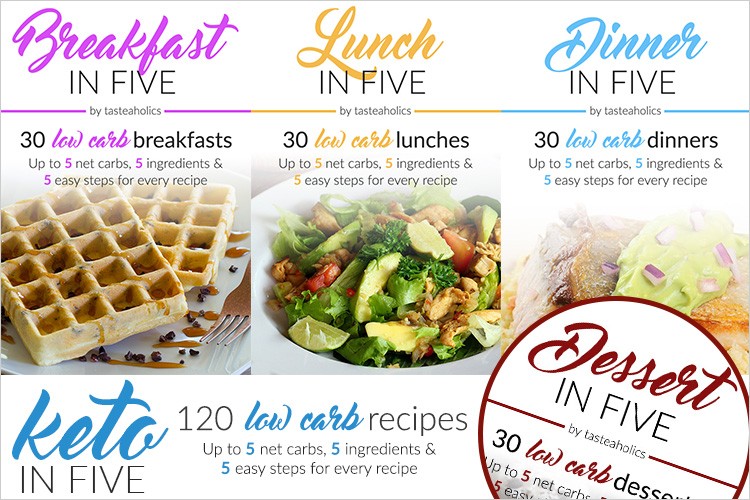 As you already know, the key to success is simplicity and satisfaction with your diet. I've been on Keto for a long time now, and these are the best e-cookbooks I could ever put my hands on: Breakfast in Five, Lunch in Five, Dinner in Five & Dessert in Five.
Each ebook contains 30 recipes. Every recipe is made with just 5 ingredients and has up to 5 grams of net carbs. That means you can have seconds of any meal and you'll still be within your daily carb limit!
If you're ready to invest a small amount of money to get your precious time and pleasure back, be sure to check it out.