Cakespy: Deep-Fried Halloween Candy Recipe
Jessie Oleson (aka Cakespy) drops by every Monday to share a delicious dessert recipe. —The Mgmt.
[Original artwork and photographs: Jessie Oleson]
It's a funny thing about Halloween candy: it actually makes you hungrier. At least, that's my theory behind how the same person who can't finish off an entire candy bar can easily put away ten "fun size" candy bars or 30 mellowcreme pumpkins in one sitting.
But there's a way to bring a substantial dimension of deliciousness to your Halloween candy: deep-fry it.
That's right. Batter up your Halloween candy and fry it in hot oil, and you've got yourself little nuggets that are beyond decadent, and bound to satisfy—one or two of these morsels is more than enough.
Note: I tried a variety of Halloween candies in this experiment, including candy corn, mellowcreme pumpkins, Reese's Peanut Butter Cups, Twix, Kit-Kats, and Whoppers. The biggest hit by far was the Peanut butter cups.
Yield:18-24
Active time:
20-30 minutes
Total time:2 1/2 hours
Ingredients
18-24 miniature candy bars or Halloween candies
8 cups vegetable oil, for frying
1 1/2 cups flour, divided
1 teaspoon baking soda
1 cup milk
1 tablespoon white vinegar
1 tablespoon vegetable oil
Directions
Begin by freezing your bars: remove your desired bars from their wrappers, and place them on a plate or cookie sheet. Freeze them for at least 2 hours, until they are solid and frozen throughout.

When you're nearing the end of the chilling period, start heating the oil for frying. Pour vegetable oil into a large, heavy-bottomed saucepan until it is three inches deep (the amount of oil you use will depend on the size of your saucepan). Turn the heat to medium-high, and insert a candy/deep fry thermometer. Heat until the oil reaches 375°F.

While you're waiting for the oil to heat up, prepare your frying station and batter. Place 1/2 cup of flour in a bowl and set aside. Place the remaining cup of flour in a small bowl and mix with the baking powder and salt; add the milk, vinegar, and oil, and whisking the wet ingredients into the dry until you have a relatively lump-free, smooth, thick batter.

Remove the frozen candy from the freezer. It's go time.

Dredge each piece of candy in flour, covering it completely. Holding it gently, dip each piece of candy into the batter until it is fully covered. Wipe hands off with a clean paper towel between dips, because your hands will probably get a little messy.

Quickly place the battered candy into the heated oil, being careful not to drop it and cause oil to splash up. Keep a close eye on the candy, because it will fry up quickly. If it bobs to the surface before it has turned golden, gently push it back down with a slotted spoon.

Once the candy has reached an appealing golden hue, remove from the hot oil with a slotted spoon and place on a plate covered with a paper towel to absorb excess grease. Repeat the battering and frying process with the remaining candy. While frying, be sure to monitor the temperature of the oil and adjust your heat up or down accordingly, as the candy will melt if it is too hot, and it will take too long to fry and become greasy if the heat is too low.

Let cool slightly, but serve while still warm.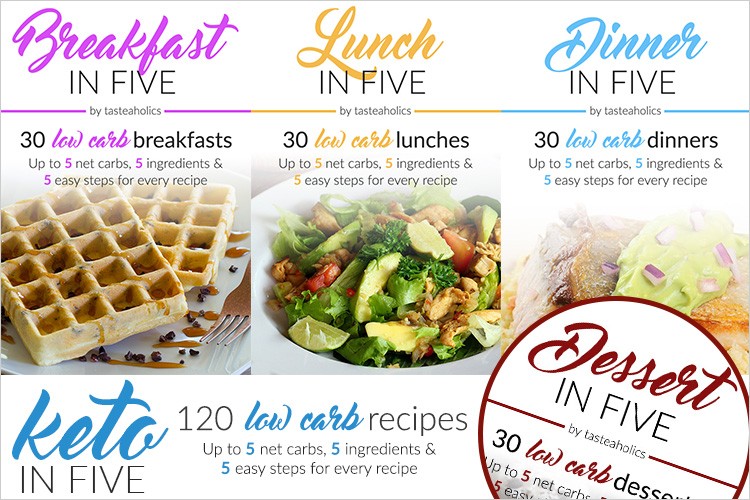 As you already know, the key to success is simplicity and satisfaction with your diet. I've been on Keto for a long time now, and these are the best e-cookbooks I could ever put my hands on: Breakfast in Five, Lunch in Five, Dinner in Five & Dessert in Five.
Each ebook contains 30 recipes. Every recipe is made with just 5 ingredients and has up to 5 grams of net carbs. That means you can have seconds of any meal and you'll still be within your daily carb limit!
If you're ready to invest a small amount of money to get your precious time and pleasure back, be sure to check it out.