A pizza without tomato? Believe us – buonissimo. Why not experiment with your favourite toppings?
Ingredients:
1.0 tbsp olive oil
30 cm ready made pizza base
1.0 tsp balsamic vinegar
2 red onions , sliced
100.0g goat's cheese , sliced
Instructions:
Heat oven to 220C/fan 200C/gas 7. Heat a non-stick frying pan over a medium heat and add the oil. Cook the onions with the lid on for 10 mins, stirring every now and again, until soft and caramelised. Stir in the balsamic vinegar. Season well.
Put the pizza base on a baking sheet. Spoon the caramelised onions over the base and top with slices of goat's cheese. Bake in the oven for 5-8 mins, until the goat's cheese has melted and the base is crisp.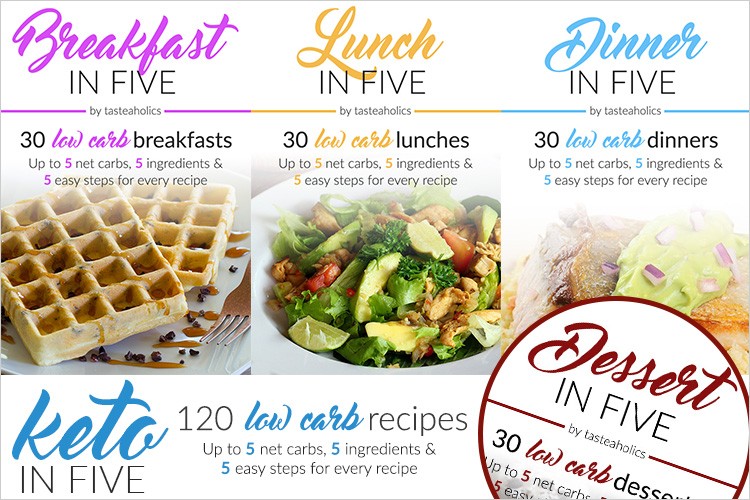 As you already know, the key to success is simplicity and satisfaction with your diet. I've been on Keto for a long time now, and these are the best e-cookbooks I could ever put my hands on: Breakfast in Five, Lunch in Five, Dinner in Five & Dessert in Five.
Each ebook contains 30 recipes. Every recipe is made with just 5 ingredients and has up to 5 grams of net carbs. That means you can have seconds of any meal and you'll still be within your daily carb limit!
If you're ready to invest a small amount of money to get your precious time and pleasure back, be sure to check it out.