INGREDIENTS
DIRECTIONS
Make fruit sweetener: mix together 1/2 cup frozen apple juice concentrate (thawed) PLUS 1/2 cup granulated fructose or diabetic sugar.).
Prepare pastry and place in 9-inch pie pan. In large bowl, combine fruit sweetener, gelatin and apple sauce. Beat with electric mixer.
In small bowl, blend water and cornstarch until smooth. Add cornstarch to fruit sweetener mixture and blend. Beat in eggs, one at a time. Stir in vanilla and coffee. Pour mixture into pie shell. Decorate top with pecan halves. Bake 30-40 minutes (until custard is set) at 375°F Cool slightly before cutting.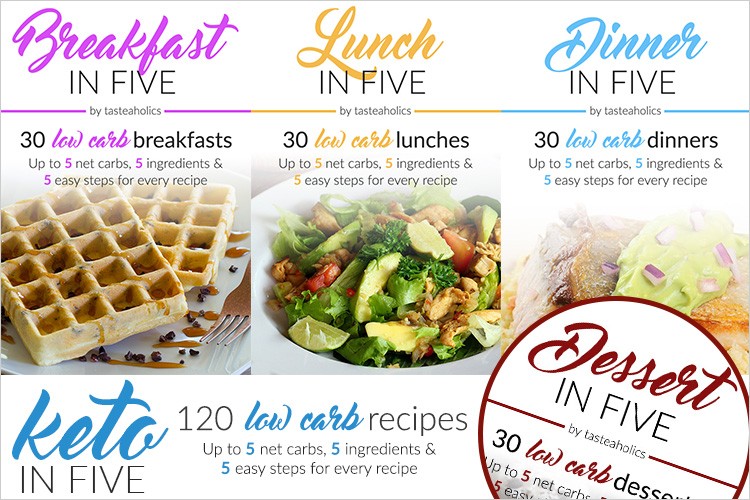 As you already know, the key to success is simplicity and satisfaction with your diet. I've been on Keto for a long time now, and these are the best e-cookbooks I could ever put my hands on: Breakfast in Five, Lunch in Five, Dinner in Five & Dessert in Five.
Each ebook contains 30 recipes. Every recipe is made with just 5 ingredients and has up to 5 grams of net carbs. That means you can have seconds of any meal and you'll still be within your daily carb limit!
If you're ready to invest a small amount of money to get your precious time and pleasure back, be sure to check it out.