Ingredients
3 oz. bittersweet chocolate, finely chopped
1 oz. milk chocolate, finely chopped
1/2 cup heavy cream
Preparation
In a metal bowl set over a saucepan of simmering water, melt the bittersweet and milk chocolate, stirring with a rubber spatula until the chocolate is completely melted. In a small saucepan, heat the cream over medium to just below the boiling point. Remove the bowl of chocolate from the pan of water and wipe the bottom and sides dry. Pour the hot cream into the melted chocolate and stir with the spatula until the sauce is cool, about 4 minutes. The sauce can be made up to two weeks ahead and stored in the refrigerator; before serving, warm the sauce in a metal bowl set over a pan of simmering water.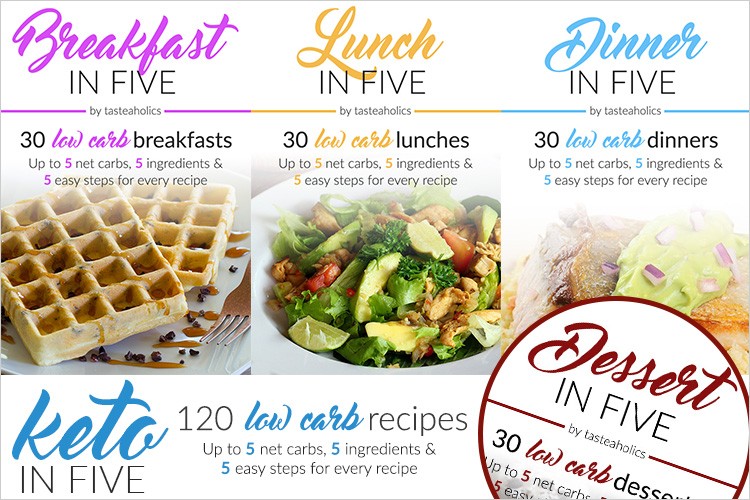 As you already know, the key to success is simplicity and satisfaction with your diet. I've been on Keto for a long time now, and these are the best e-cookbooks I could ever put my hands on: Breakfast in Five, Lunch in Five, Dinner in Five & Dessert in Five.
Each ebook contains 30 recipes. Every recipe is made with just 5 ingredients and has up to 5 grams of net carbs. That means you can have seconds of any meal and you'll still be within your daily carb limit!
If you're ready to invest a small amount of money to get your precious time and pleasure back, be sure to check it out.