Make this salad for lunch but serve it hot at dinner first. To give kids extra protein at lunch, add 1/2 cup finely chopped cold cooked chicken and round it out with a small whole-wheat roll and an apple.
Ingredients:
2 tablespoons extra-virgin olive oil
1 medium onion, chopped
1 bag (1 pound) shelled edamame (soybeans), thawed
1 bag (1 pound) frozen corn, thawed, or 3 cups fresh-cut corn kernels (from about 4 ears)
2 large ripe plum tomatoes, diced
1 1/4 teaspoons kosher salt
1/4 teaspoon freshly ground black pepper
1/4 cup minced fresh chives or basil
Instructions:
Heat the oil in a 4-quart saucepan over medium heat. Add the onion and cook, stirring often, until softened but not browned, 4 to 5 minutes.
Add the edamame and corn and cook, turning often, until heated through, about 7 minutes. Stir in the tomato, salt and pepper. Let cool and then chill if packing in a lunch box. When ready to serve, stir in the chives or basil.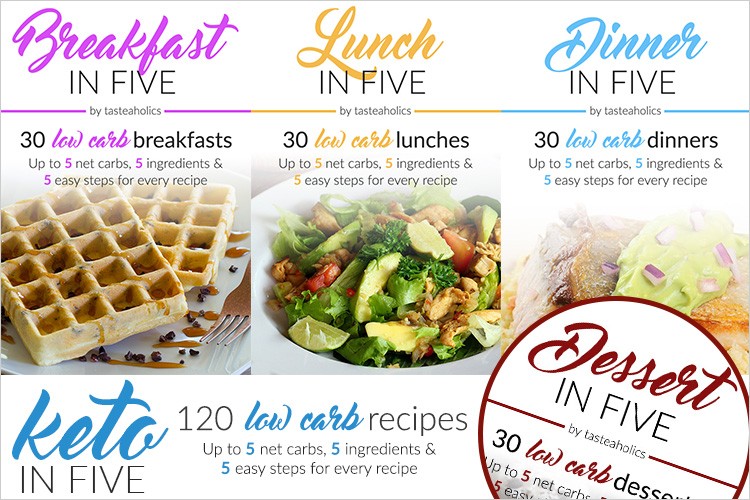 As you already know, the key to success is simplicity and satisfaction with your diet. I've been on Keto for a long time now, and these are the best e-cookbooks I could ever put my hands on: Breakfast in Five, Lunch in Five, Dinner in Five & Dessert in Five.
Each ebook contains 30 recipes. Every recipe is made with just 5 ingredients and has up to 5 grams of net carbs. That means you can have seconds of any meal and you'll still be within your daily carb limit!
If you're ready to invest a small amount of money to get your precious time and pleasure back, be sure to check it out.