Ingredients:
1 batch pizza dough
1 batch pizza sauce
4 ounces mozzarella, grated
4 slices applewood bacon, cooked
1 ripe heirloom tomato, chopped
2 leaves red leaf lettuce, cut into strips
Instructions:
Preheat grill to about 450 degrees and divide the dough into 4 pieces.
Roll out each piece until it is about 1/8" thick. Stretched out, totally not round, very rustic-looking pizzas are the goal here.
Place dough onto hot grill. Cook until the bottom is set and there are nicely golden grill marks. Flip over, add sauce and mozzarella and close the lid.
Place the bacon, lettuce, tomato, salt and pepper into a bowl and toss well. Remove the pizza from the grill when the cheese has melted and the crust is golden.
Cut into slices and top with the "BLT" mixture.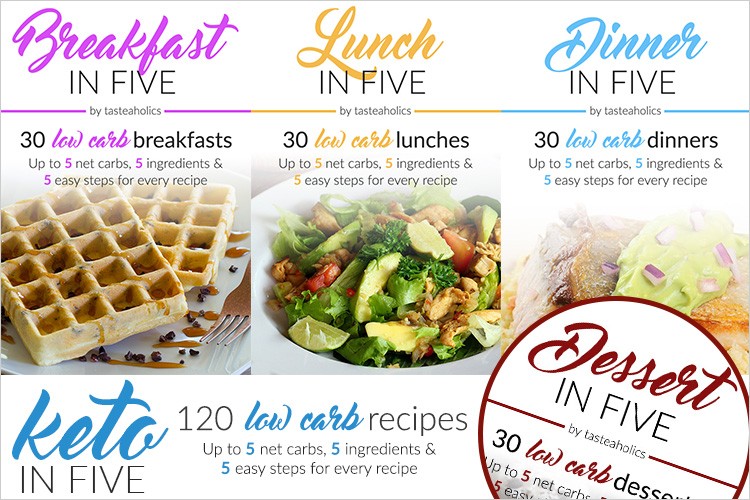 As you already know, the key to success is simplicity and satisfaction with your diet. I've been on Keto for a long time now, and these are the best e-cookbooks I could ever put my hands on: Breakfast in Five, Lunch in Five, Dinner in Five & Dessert in Five.
Each ebook contains 30 recipes. Every recipe is made with just 5 ingredients and has up to 5 grams of net carbs. That means you can have seconds of any meal and you'll still be within your daily carb limit!
If you're ready to invest a small amount of money to get your precious time and pleasure back, be sure to check it out.