1 cup heavy cream, plus more as needed
28 chocolate candies, such as Hershey's Kisses
12 chocolate-caramel candies
12 mini peanut butter cups
18 to 25 mini chocolate bars
Serving suggestions: apple slices, 2-inch banana chunks, pound cake cubes and marshmallows
Add the cream, chocolate candies, chocolate-caramel candies, peanut butter cups and 18 of the mini chocolate bars to a slow cooker. Turn it on high, cover and cook for 30 minutes. Whisk the mixture until smooth.
If the fondue is too thin, add a few more chocolate bars; if it is too thick, pour in up to 1/4 cup more heavy cream. Cover and cook until completely melted and smooth, another 10 minutes. Lower the slow cooker to warm.
Serve the fondue with skewered apples, bananas, pound cake and marshmallows for dipping.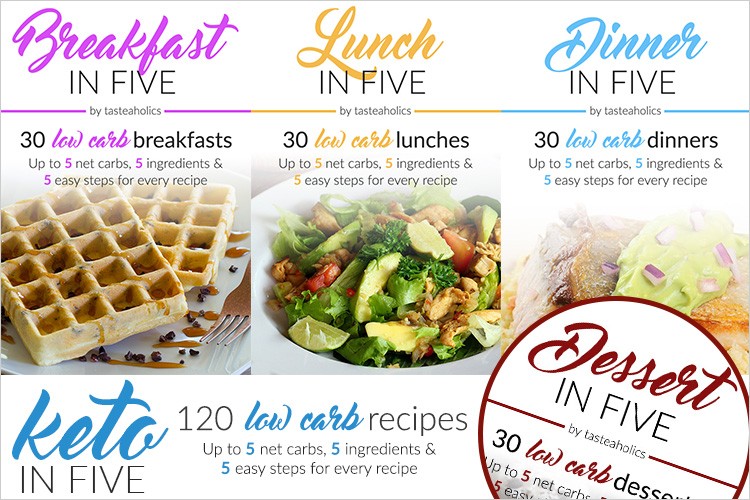 As you already know, the key to success is simplicity and satisfaction with your diet. I've been on Keto for a long time now, and these are the best e-cookbooks I could ever put my hands on: Breakfast in Five, Lunch in Five, Dinner in Five & Dessert in Five.
Each ebook contains 30 recipes. Every recipe is made with just 5 ingredients and has up to 5 grams of net carbs. That means you can have seconds of any meal and you'll still be within your daily carb limit!
If you're ready to invest a small amount of money to get your precious time and pleasure back, be sure to check it out.