Halloween Spice Cake recipes
Ingredients:
2 cups molasses
1 cup unsalted butter, at room temperature
1/4 cup strong brewed coffee
4-3/4 cups cake flour
2 teaspoon sea salt
1 teaspoon ground allspice
1 teaspoon ground cloves
4 teaspoons ground cinnamon
4 teaspoons ground ginger
2 teaspoons ground mace
2 teaspoons freshly grated nutmeg
1-1/2 teaspoons baking soda
4 tart apples such as Cox Orange Pippins, Fuji, or Winesaps
2 cups packed dark brown sugar
2 large eggs
2 cups sour cream
3/4 cup semi-sweet chocolate chips or Lindt chocolate cut into small pieces
Instructions:
Preheat the oven to 350°F. Lightly oil a 13x9x2-inch baking pan.
Combine the molasses, butter, and coffee in a medium-size saucepan, and bring to a boil over medium-high heat, stirring occasionally. As soon as it boils, remove from the heat. Transfer the mixture to a large bowl, or the bowl of an electric mixer, and let cool to lukewarm.
Sift the flour, salt, spices, and baking soda together onto a large piece of waxed paper.
Core, peel, and halve the apples, then slice them into 1/4-inch thick slices. Line the prepared pan with the apples slices, slightly overlapping them. Sprinkle them with the brown sugar.
Whisk the eggs into the molasses mixture. Add the dry ingredients and mix quickly but thoroughly. Then add the sour cream, mixing just until it is incorporated. Fold in the chocolate chips, and then pour the cake batter over the apple slices.
Bake in the center of the oven until the cake is mounded in the center and your finger leaves a slight indentation when you touch it, 50-55 minutes. Remove the pan from the oven and transfer it to a wire rack to cool to lukewarm before serving. You may also serve it at room temperature, but it is best lukewarm.
To serve, cut the cake in pieces and turn them out of the pan upside down, so the apple slices are on top, or turn the entire cake out upside down onto a large serving platter and serve.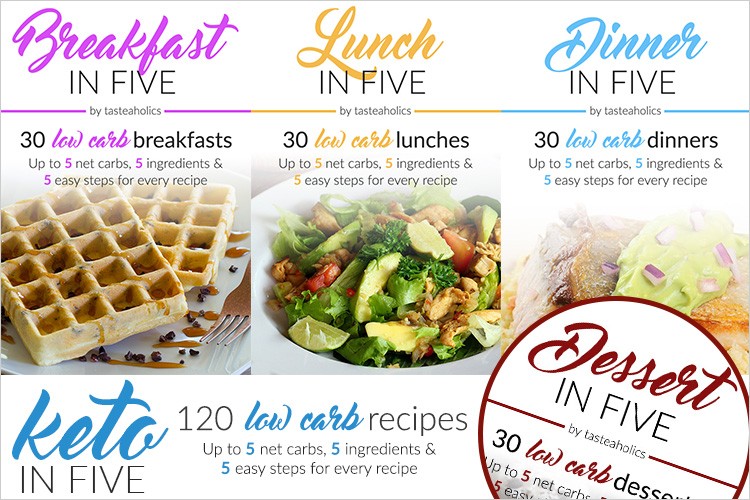 As you already know, the key to success is simplicity and satisfaction with your diet. I've been on Keto for a long time now, and these are the best e-cookbooks I could ever put my hands on: Breakfast in Five, Lunch in Five, Dinner in Five & Dessert in Five.
Each ebook contains 30 recipes. Every recipe is made with just 5 ingredients and has up to 5 grams of net carbs. That means you can have seconds of any meal and you'll still be within your daily carb limit!
If you're ready to invest a small amount of money to get your precious time and pleasure back, be sure to check it out.