Joe Yonan's Sloppy Vegan Joe recipes
Joe Yonan's Sloppy Vegan Joe
SERVES4
INGREDIENTS
1/4 cup extra-virgin olive oil
4 small onions, chopped
4 cloves garlic, chopped
1 teaspoon crushed red pepper flakes (optional)
2 cups chorizo-spiced seitan or other vegan meat, crumbled or cut into 1/4-inch pieces
32 large cherry tomatoes, quartered (about 2 baskets)
4 small yellow squash, cut into 1/2-inch pieces
Sea salt
4 hamburger buns or soft pitas, warmed
4 medium sour pickles, thinly sliced
INSTRUCTIONS
Pour the olive oil into a skillet over medium heat. When it shimmers, add the onion and garlic and sauté until they soften. Stir in the red pepper flakes and the seitan, and cook until it's warmed through. Add the cherry tomatoes and squash and cook until the tomatoes collapse. Taste and add salt as needed. Reduce the heat to medium-low, cover, and continue cooking until the squash is tender but not mushy.
Pile the mixture onto the bun or in the pocket of the pita, top with the pickle slices, and eat.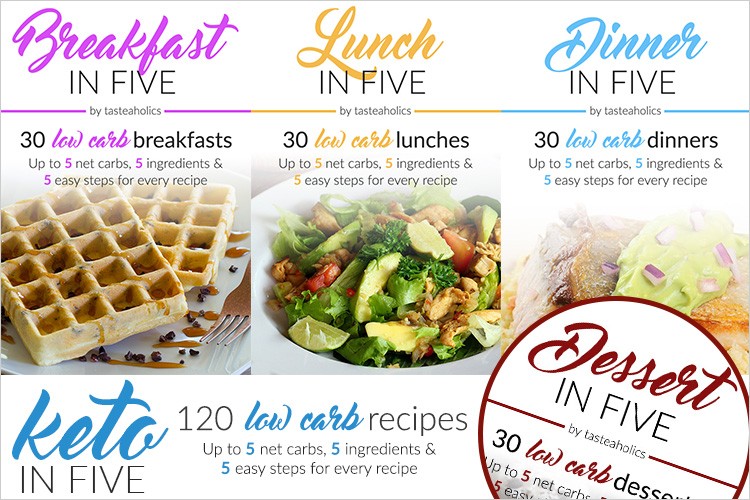 As you already know, the key to success is simplicity and satisfaction with your diet. I've been on Keto for a long time now, and these are the best e-cookbooks I could ever put my hands on: Breakfast in Five, Lunch in Five, Dinner in Five & Dessert in Five.
Each ebook contains 30 recipes. Every recipe is made with just 5 ingredients and has up to 5 grams of net carbs. That means you can have seconds of any meal and you'll still be within your daily carb limit!
If you're ready to invest a small amount of money to get your precious time and pleasure back, be sure to check it out.