NEW SELF Meal Plans
Easy-to-make Recipes. No Guesswork.
Serves 1
INGREDIENTS

1

container (6 oz) nonfat vanilla Greek yogurt

1

kiwi, peeled and diced

1/2

cup diced strawberries

2

tablespoons chopped walnuts

2/3

cup Uncle Sam Original Cereal

1

Cinnamon
DIRECTIONS

In a bowl, layer half of yogurt, kiwi, half of walnuts, half of cereal. Repeat layers, replacing kiwi with strawberries. Sprinkle with cinnamon.

NUTRITION PER SERVING

433 calories, 13 g fat (1 g saturated), 56 g carbs, 12 g fiber, 25 g protein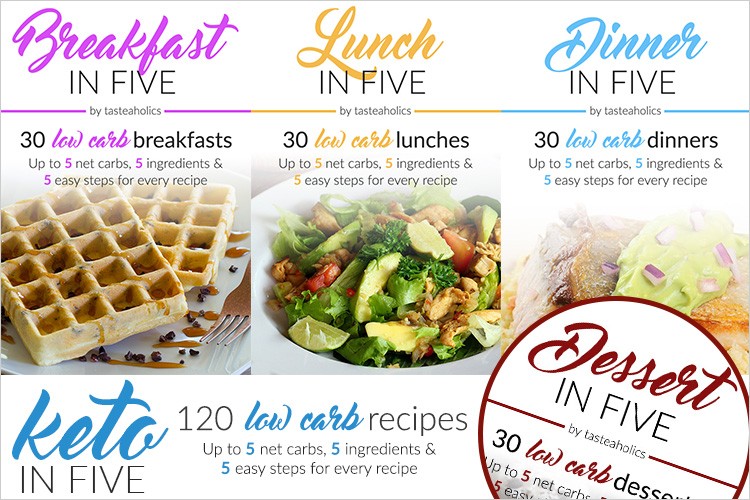 As you already know, the key to success is simplicity and satisfaction with your diet. I've been on Keto for a long time now, and these are the best e-cookbooks I could ever put my hands on: Breakfast in Five, Lunch in Five, Dinner in Five & Dessert in Five.
Each ebook contains 30 recipes. Every recipe is made with just 5 ingredients and has up to 5 grams of net carbs. That means you can have seconds of any meal and you'll still be within your daily carb limit!
If you're ready to invest a small amount of money to get your precious time and pleasure back, be sure to check it out.