Leftover Halloween Candy Cookies recipes

A chewy and crispy, deeply rich chocolate cookie is the vehicle to convey leftover Halloween candy to its final destination.
Ingredients:
3/4 cup all-purpose flour
3/4 cup whole-wheat pastry flour
3 tablespoons unsweetened cocoa powder
1/2 teaspoon baking soda
1/2 teaspoon salt
6 large egg whites
3/4 cup granulated sugar
1 1/2 cups packed dark brown sugar
1 teaspoon vanilla extract
3 ounces unsweetened chocolate, chopped and melted
1 cup or more leftover Halloween candy (make sure to cut up larger chocolates like Reese's peanut butter cups or Heath bars. M&M's, Reese's pieces, Junior Mints, Mini Musketeers and other candies work great)
Instructions:
Position rack in the center of the oven; preheat to 350° F. Line a large baking sheet with parchment paper or a silicone baking mat.
Whisk all-purpose flour, whole-wheat flour, cocoa powder, baking soda and salt in a medium bowl. Beat egg whites in a large bowl with an electric mixer until foamy, about 1 minute. Beat in granulated sugar in a slow, steady stream. Scrape down the sides, then beat in brown sugar 1 tablespoon at a time. Beat until smooth, about 3 minutes. Beat in vanilla and melted chocolate. Stir in the dry ingredients with a wooden spoon until just incorporated.
Drop the batter by tablespoonfuls onto the prepared baking sheet, 1 1/2 inches apart.
Add some candies to the top of each cookie. I kept the types of candies separate, but your could certainly mix them all up if you like.
Bake the cookies until flat yet springy, with slightly cracked tops, 10-12 minutes. Cool on the pan for 5 minutes, then transfer to a wire rack to cool completely. Let the pan cool for a few minutes before baking another batch; replace parchment paper if torn or scorched.
Makes 45 cookies.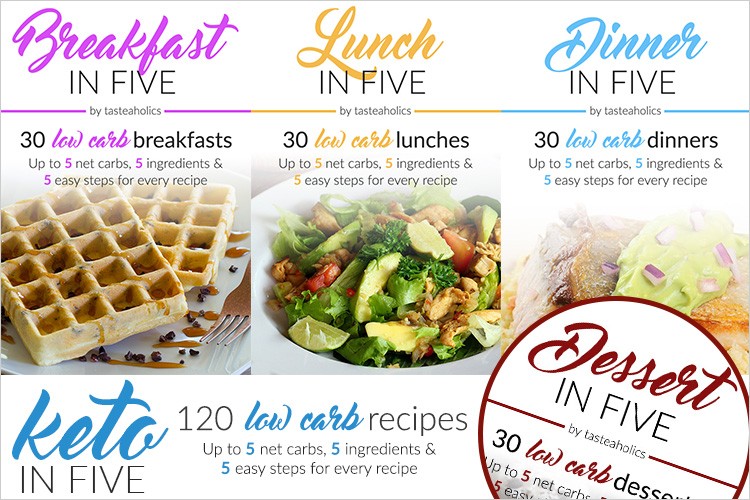 As you already know, the key to success is simplicity and satisfaction with your diet. I've been on Keto for a long time now, and these are the best e-cookbooks I could ever put my hands on: Breakfast in Five, Lunch in Five, Dinner in Five & Dessert in Five.
Each ebook contains 30 recipes. Every recipe is made with just 5 ingredients and has up to 5 grams of net carbs. That means you can have seconds of any meal and you'll still be within your daily carb limit!
If you're ready to invest a small amount of money to get your precious time and pleasure back, be sure to check it out.