Low Carb Teriyaki Burger – Weight Loss Surgery recipes
I love this low carb burger recipe for two reasons 1) loads of great flavor 2) little time to make.  In fact, if you aren't wanting too big of a flavor punch, you may consider using only half of the onion soup packet.
These are the types of ingredients you can keep on hand (except the ground beef) and create for "in a pinch" type of dinners. Who doesn't love those??
What makes this recipe so great for weight loss surgery patients?
1 – None of the ingredients are starchy
2 – Packed with protein! Take small bites, eat slowly and fluids while eating….and you'll be full for hours!
3 – So much flavor you won't miss the bun…or even toppings
4 – They make great leftovers for healthy lunches
Combine all the ingredients in a bowl and mix well. Form into six patties.

Heat a grill pan to medium high heat. Spray lightly with cooking spray. Cook burgers about 6 minutes per side or until cooked through (internal temp should be 165F)

Remove from heat, let cool slightly and serve!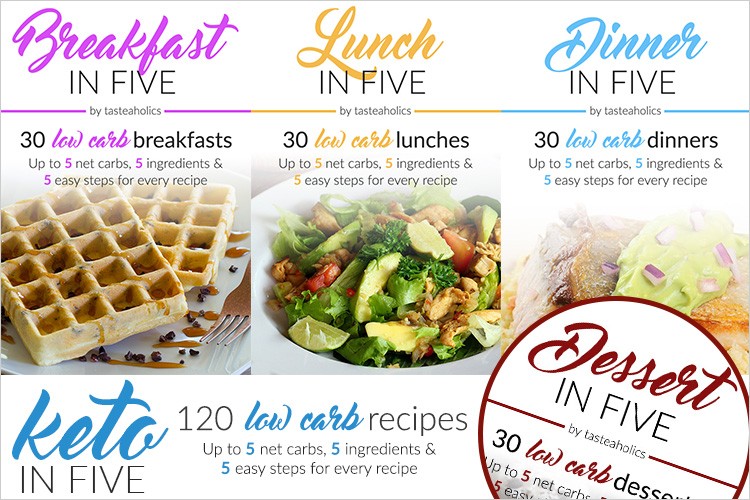 As you already know, the key to success is simplicity and satisfaction with your diet. I've been on Keto for a long time now, and these are the best e-cookbooks I could ever put my hands on: Breakfast in Five, Lunch in Five, Dinner in Five & Dessert in Five.
Each ebook contains 30 recipes. Every recipe is made with just 5 ingredients and has up to 5 grams of net carbs. That means you can have seconds of any meal and you'll still be within your daily carb limit!
If you're ready to invest a small amount of money to get your precious time and pleasure back, be sure to check it out.