Low Carb Tuna Quesadillas
Ingredients:
* 2 can of tuna drained
* 3 stalk of celery chopped fine
* 2 -3 heaping tablespoon of mayonnaise
* 3 low carb flour tortilla
* 2 cup of shredded cheese
* 3 tsp butter
Instructions:
In a medium size frying pan add one teaspoon of butter.
Add wrap to the pan when the butter is melted and sprinkle wrap with cheese so that it's completely covered.
When the cheese begins to melt, add tuna to half of the wrap and fold over
Heat until cheese is completely melted and tuna is warmed through
Cut into quarters and serve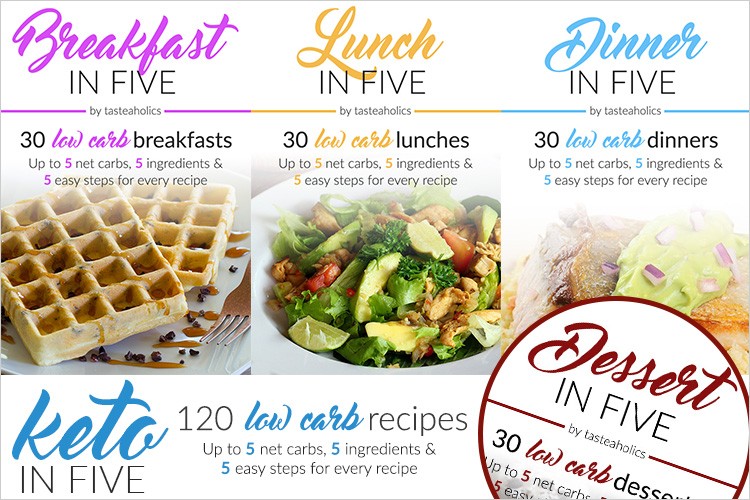 As you already know, the key to success is simplicity and satisfaction with your diet. I've been on Keto for a long time now, and these are the best e-cookbooks I could ever put my hands on: Breakfast in Five, Lunch in Five, Dinner in Five & Dessert in Five.
Each ebook contains 30 recipes. Every recipe is made with just 5 ingredients and has up to 5 grams of net carbs. That means you can have seconds of any meal and you'll still be within your daily carb limit!
If you're ready to invest a small amount of money to get your precious time and pleasure back, be sure to check it out.