"This is a low fat, yet delicious soup, good for either a main course or as a soup course. I shared it with my weight loss group, and they loved it too!"
Ingredients:
1 onion, chopped
2 stalks celery, chopped
2 (14.5 ounce) cans fat-free chicken broth
4 potatoes, peeled and cubed
1 pinch dried parsley
1 teaspoon garlic powder
salt and pepper to taste
1 1/2 cups skim milk
1/2 cup potato flakes
Instructions:
Coat a large pot with cooking spray and place over medium heat. Add the onion and celery and saute for 10 minutes, or until onion is tender. Add the broth and potatoes and stir well. Now stir in the parsley, garlic powder and salt and pepper to taste.
Bring to a boil, reduce heat to low and simmer for 20 minutes. Add the milk and continue to simmer for 10 minutes. Finally, stir in the potato flakes and allow to heat through.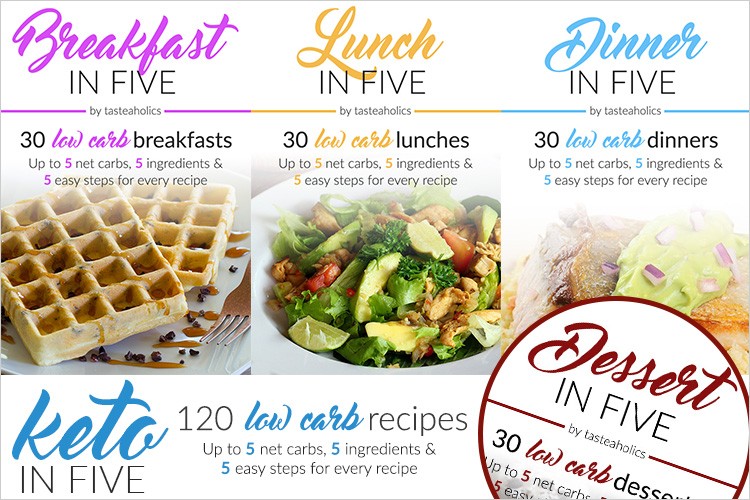 As you already know, the key to success is simplicity and satisfaction with your diet. I've been on Keto for a long time now, and these are the best e-cookbooks I could ever put my hands on: Breakfast in Five, Lunch in Five, Dinner in Five & Dessert in Five.
Each ebook contains 30 recipes. Every recipe is made with just 5 ingredients and has up to 5 grams of net carbs. That means you can have seconds of any meal and you'll still be within your daily carb limit!
If you're ready to invest a small amount of money to get your precious time and pleasure back, be sure to check it out.