No-churn Vegan Peanut Butter Chocolate Chip Ice Cream recipes

This ice cream is so rich and creamy, celebrating the best flavor combo ever: peanut butter and chocolate. You will never know you're missing the dairy!
Note: Prep time does not include 4-hour freezing time.
From Heather Christo.
Ingredients:
2 cans (15 Oz. Size) Unsweetened Coconut Cream
1 cup Sugar
1 cup Peanut Butter
2 teaspoons Vanilla Extract
1 teaspoon Kosher Salt
1/2 cup Unsweetened Coconut Milk
3 Tablespoons Cornstarch
1/2 cup Chocolate Chips (I Used Vegan And Soy-free)
Instructions:
In a medium sauce pan over medium heat, combine cream, sugar, peanut butter, vanilla and kosher salt. Whisk over medium heat for about 2–3 minutes until sugar has dissolved into the coconut cream.
In a small Tupperware or mason jar, combine coconut milk and corn starch and shake really well. Pour the cornstarch combination into the sauce pan while stirring over medium heat. Continue to cook and stir over medium heat until mixture thickens, about 2–3 minutes. Take the mixture off heat and pour it into a bowl.
Let it cool until it is room temperature, and then refrigerate for at least an hour. Then stir in chocolate chips and freeze in a freezer proof container for at least 4 hours. Scoop and serve.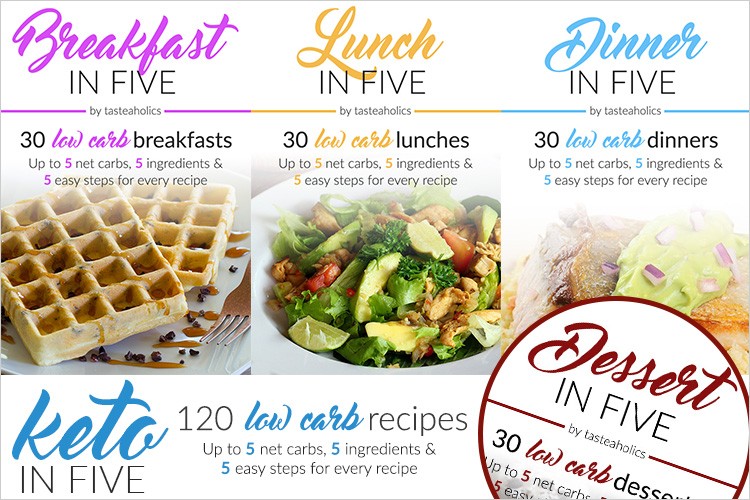 As you already know, the key to success is simplicity and satisfaction with your diet. I've been on Keto for a long time now, and these are the best e-cookbooks I could ever put my hands on: Breakfast in Five, Lunch in Five, Dinner in Five & Dessert in Five.
Each ebook contains 30 recipes. Every recipe is made with just 5 ingredients and has up to 5 grams of net carbs. That means you can have seconds of any meal and you'll still be within your daily carb limit!
If you're ready to invest a small amount of money to get your precious time and pleasure back, be sure to check it out.