Ingredients
2

large egg whites

1/4 cup

honey

1/4 teaspoon

sea salt, preferably Celtic

2 1/2 cups

coconut flakes
Directions
In a medium-sized bowl, whisk together the egg whites and honey with a fork. Briefly whisk in the salt, then stir in the coconut flakes. Place the bowl in refrigerator to chill for ½ hour.
Preheat the oven to 350 degrees.
Fill a 2-tablespoon scoop with batter, heaping full. Using your hand, firmly pack the batter into the scoop so it is level. Release the batter onto a parchment paper-lined baking sheet. Bake until the macaroons are golden brown, about 10-12 minutes. Let cool for 1 hour and serve.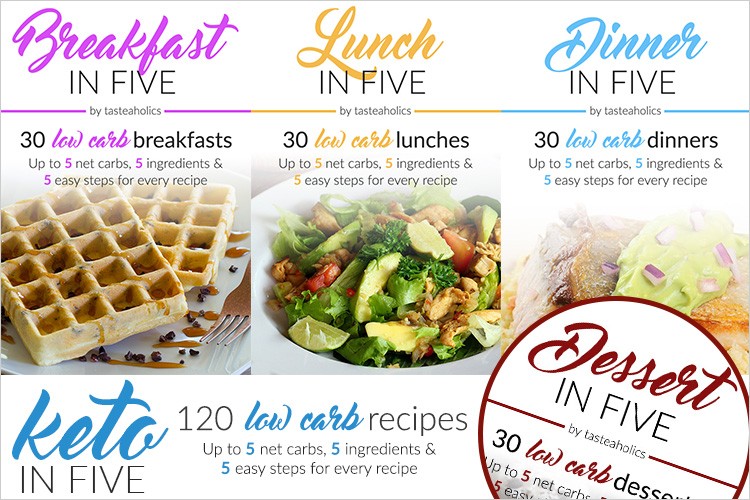 As you already know, the key to success is simplicity and satisfaction with your diet. I've been on Keto for a long time now, and these are the best e-cookbooks I could ever put my hands on: Breakfast in Five, Lunch in Five, Dinner in Five & Dessert in Five.
Each ebook contains 30 recipes. Every recipe is made with just 5 ingredients and has up to 5 grams of net carbs. That means you can have seconds of any meal and you'll still be within your daily carb limit!
If you're ready to invest a small amount of money to get your precious time and pleasure back, be sure to check it out.