Most honey cake recipes include coffee, I left it out of this one to simplify the recipe and make it a couple of steps easier.
My husband loved this cake — as you can see from the photo, a large piece has been devoured. And a friend said it was the best honey cake she had ever eaten, gluten-free or not; however, I'll let you all be the judge of that!
See all cake recipes.
Ingredients
2 1/2 cups

blanched almond flour, plus more for the cake pan

1/2 teaspoon

sea salt, preferably Celtic

1 teaspoon

baking soda

1 tablespoon

cinnamon

1/4 teaspoon

cloves

1/2 cup

honey

1/2 cup

vegan palm oil shortening, plus more for the cake pan

4

eggs

1/2 cup

raisins
Directions
Preheat the oven to 350 degrees.
In a large bowl, combine the almond flour, salt, baking soda, cinnamon, and cloves. In a separate bowl, combine the honey, shortening, and eggs. Mix the wet ingredients into the dry ingredients, then stir in the raisins. Grease and flour an 8-inch cake pan. Transfer the batter to the cake pan and bake for 30-35 minutes.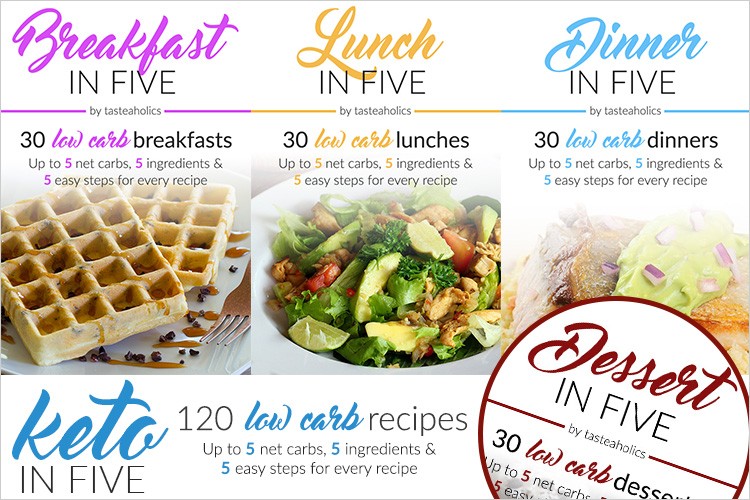 As you already know, the key to success is simplicity and satisfaction with your diet. I've been on Keto for a long time now, and these are the best e-cookbooks I could ever put my hands on: Breakfast in Five, Lunch in Five, Dinner in Five & Dessert in Five.
Each ebook contains 30 recipes. Every recipe is made with just 5 ingredients and has up to 5 grams of net carbs. That means you can have seconds of any meal and you'll still be within your daily carb limit!
If you're ready to invest a small amount of money to get your precious time and pleasure back, be sure to check it out.