Ingredients:
2 teaspoons yellow cornmeal
1 10-ounce tube refrigerated pizza dough
1 1/2 cups purchased chipotle salsa
2 tablespoons olive oil
1 1/2 teaspoons chili powder
1 1/2 cups shredded mexican-style four-cheese mix or pizza cheese
1/4 cup chopped fresh cilantro
RECIPE PREPARATION
Position rack in bottom third of oven and preheat to 400°F. Sprinkle cornmeal on baking sheet. Unroll dough onto sheet, forming 10×15-inch rectangle.

Mix salsa, oil and chili powder in small bowl. Toss cheese and cilantro in medium bowl. Spoon salsa mixture over dough, leaving 1/2-inch border. Sprinkle with cheese mixture. Bake pizza until crust is golden brown and cheese is melted and bubbling, about 15 minutes. Cut into squares and serve.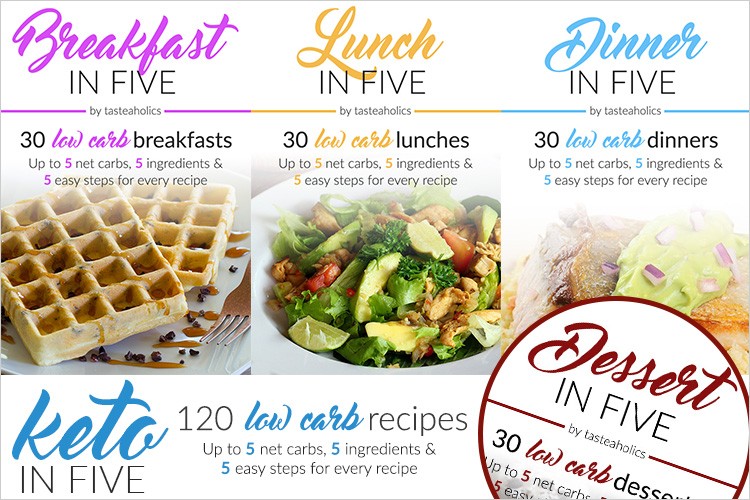 As you already know, the key to success is simplicity and satisfaction with your diet. I've been on Keto for a long time now, and these are the best e-cookbooks I could ever put my hands on: Breakfast in Five, Lunch in Five, Dinner in Five & Dessert in Five.
Each ebook contains 30 recipes. Every recipe is made with just 5 ingredients and has up to 5 grams of net carbs. That means you can have seconds of any meal and you'll still be within your daily carb limit!
If you're ready to invest a small amount of money to get your precious time and pleasure back, be sure to check it out.