INGREDIENTS
1

loaf Italian bread or 1 loaf French bread

1

(1 ounce) packet dry ranch dressing mix

1⁄2

cup parmesan cheese

1⁄4

cup butter
DIRECTIONS
Slice bread almost whole way through being careful to still leave it connected at bottom of loaf.
Put bread on a sheet of aluminun foil large enough to fold up around the loaf.
Melt butter, add the remaining ingredients to the melted butter and mix.
Spread this mix in the slices in the bread.
I use a tablespoon and put one spoonful between each slice.
There will be a little of the butter mix left, I usually pour this over the top of the bread.
Wrap aluminun foil up around sides of loaf, leaving the top exposed.
Cook for 10 minute on 350, this is just long enough to make the top and bottom crispy and warm the bread up.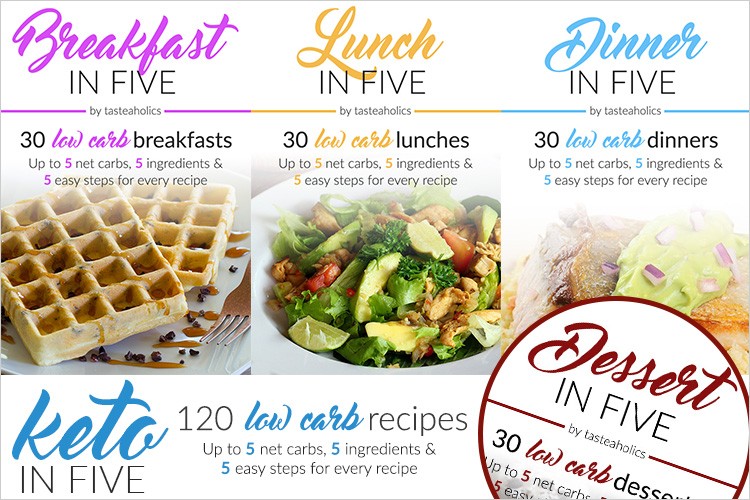 As you already know, the key to success is simplicity and satisfaction with your diet. I've been on Keto for a long time now, and these are the best e-cookbooks I could ever put my hands on: Breakfast in Five, Lunch in Five, Dinner in Five & Dessert in Five.
Each ebook contains 30 recipes. Every recipe is made with just 5 ingredients and has up to 5 grams of net carbs. That means you can have seconds of any meal and you'll still be within your daily carb limit!
If you're ready to invest a small amount of money to get your precious time and pleasure back, be sure to check it out.