Roasted Cippolini Onions Recipe
Ingredients
2 tablespoons canola oil
1 1/2 pounds cippolini onions (about 24 onions), peeled (see this page)
2/3 cup balsamic vinegar
Pinch of coarse salt
Pinch of freshly ground black pepper
Directions
1. Preheat the oven to 400° F.
2. Heat the oil in a wide, deep, heavy bottomed, ovenproof pan over medium heat. Add the onions and cook, stirring, just until they begin to turn golden all over, about 5 minutes. Pour in the balsamic vinegar, season the onions with the salt and pepper and bring to a boil.
3. Transfer the pan to the oven and bake the onions, stirring them periodically to prevent scorching and ensure even cooking, until the vinegar is reduced to a syrupy glaze and the onions are meltingly soft, about 5 minutes. Serve the onions hot.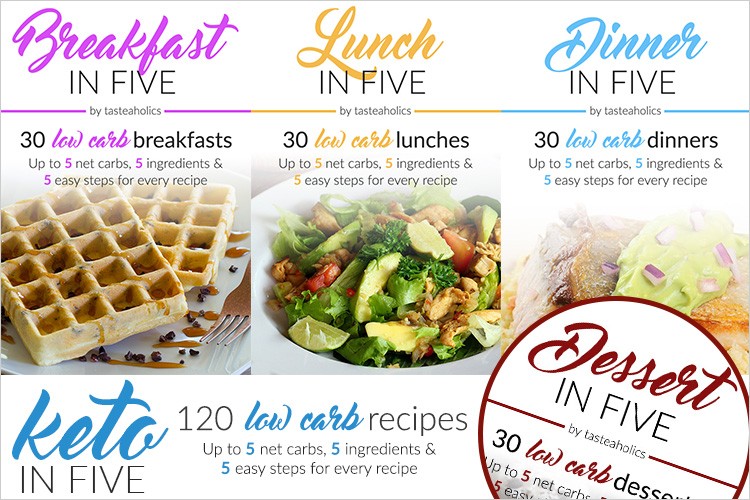 As you already know, the key to success is simplicity and satisfaction with your diet. I've been on Keto for a long time now, and these are the best e-cookbooks I could ever put my hands on: Breakfast in Five, Lunch in Five, Dinner in Five & Dessert in Five.
Each ebook contains 30 recipes. Every recipe is made with just 5 ingredients and has up to 5 grams of net carbs. That means you can have seconds of any meal and you'll still be within your daily carb limit!
If you're ready to invest a small amount of money to get your precious time and pleasure back, be sure to check it out.