Ingredients:
½ cup boneless, skinless canned salmon, flaked (2½ ounces)

1 tablespoon extra-virgin olive oil

Carapelli Firenze Organic Extra Virgin Olive Oil 17 Fl Oz

$7.49 for 1 itemThru 02/24

1 tablespoon lemon juice

2 kalamata olives, pitted and diced

1 teaspoon minced red onion, or to taste

1 teaspoon minced fresh parsley

1 teaspoon rinsed and chopped capers

½ cup watercress, tough stems removed

1 ounce small whole-grain crackers, (about 16)

1 cup mixed vegetables, such as bell peppers and carrots, cut into sticks

1 cup mixed grapes
Preparation
Combine salmon, oil, lemon juice, olives, red onion, parsley and capers in a small bowl.

Pack the salmon salad, watercress and crackers in one medium container.

Fill another medium container with vegetables and grapes.
Make Ahead Tip: Cover and refrigerate the salad (Step 1) for up to 2 days.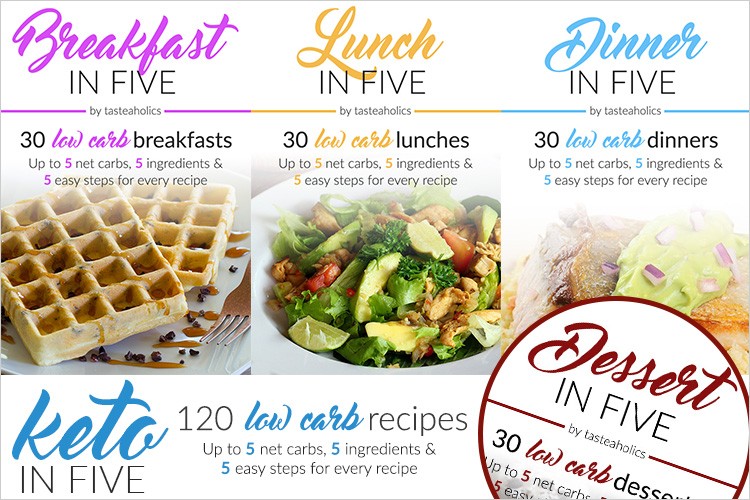 As you already know, the key to success is simplicity and satisfaction with your diet. I've been on Keto for a long time now, and these are the best e-cookbooks I could ever put my hands on: Breakfast in Five, Lunch in Five, Dinner in Five & Dessert in Five.
Each ebook contains 30 recipes. Every recipe is made with just 5 ingredients and has up to 5 grams of net carbs. That means you can have seconds of any meal and you'll still be within your daily carb limit!
If you're ready to invest a small amount of money to get your precious time and pleasure back, be sure to check it out.