Savory Vegan Pimiento Cheesecake
Nonstick cooking spray, for the pan
1/2 cup raw pecans, chopped and sifted
1 tablespoon oat flour
1 tablespoon refined coconut oil, melted
Kosher salt and freshly ground black pepper
2 ounces vegan cream cheese
1/2 cup raw cashews, soaked overnight and strained
1 tablespoon nutritional yeast
1 teaspoon vegan Worcestershire sauce
4 to 5 dashes hot sauce
1/2 lemon, juiced (about 1 tablespoon)
6 tablespoons jarred pimentos, chopped
Vegan crackers, for serving
one 4-inch springform pans
Position an oven rack in the middle of the oven and preheat to 350 degrees F. Spray the bottom of a 4-inch springform pan with nonstick spray.
Combine the pecans, oat flour, coconut oil, 1/4 teaspoon salt and a few cracks of black pepper in a medium bowl until moistened. Press the crumb mixture into the bottom of the prepared pan. Bake until the crust is golden brown, about 10 minutes. Let cool on a rack.
Combine the vegan cream cheese, cashews, nutritional yeast, Worcestershire, hot sauce, lemon juice, 2 tablespoons of the pimentos, 1 teaspoon salt and a few cracks of black pepper in the bowl of a food processor. Blend on high until smooth, stopping to scrape down the sides as needed, 3 to 5 minutes.
Pour the filling over the crust in the pan and tap the pan on the counter to release any air bubbles. Refrigerate for at least 4 hours and up to overnight.
Remove the sides from the pan. Garnish with the remaining pimentos. Slice and serve with vegan crackers of your choice.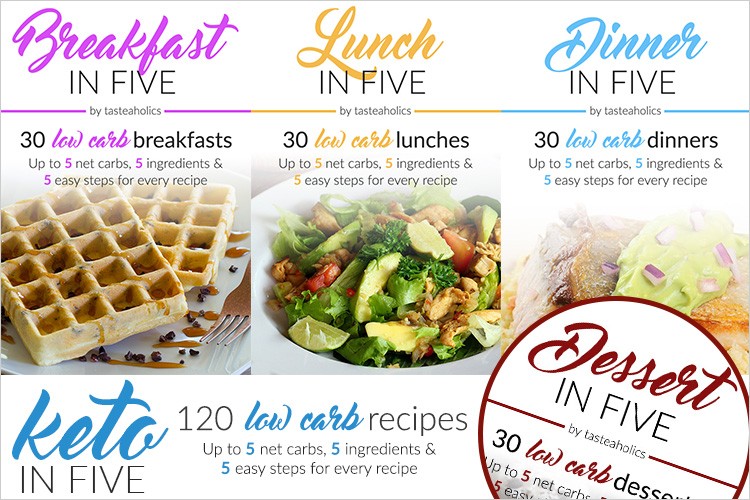 As you already know, the key to success is simplicity and satisfaction with your diet. I've been on Keto for a long time now, and these are the best e-cookbooks I could ever put my hands on: Breakfast in Five, Lunch in Five, Dinner in Five & Dessert in Five.
Each ebook contains 30 recipes. Every recipe is made with just 5 ingredients and has up to 5 grams of net carbs. That means you can have seconds of any meal and you'll still be within your daily carb limit!
If you're ready to invest a small amount of money to get your precious time and pleasure back, be sure to check it out.