DIRECTIONS
1.

In a medium Dutch oven or saucepan, combine oil and garlic; cook over medium-high until garlic is fragrant, 1 minute. Add fennel and cook, stirring frequently, until slightly softened, about 3 minutes. Add tomato, season with salt and pepper, and cook, stirring frequently, until tomato is breaking down, about 3 minutes.

2.

Stir in broth and bring stew to a gentle boil. Reduce to a simmer.

3.

Gently fold in seafood. Return to a bare simmer and cook until seafood is opaque throughout, about 3 minutes. Serve stew topped with fennel fronds and a drizzle of oil, with bread alongside.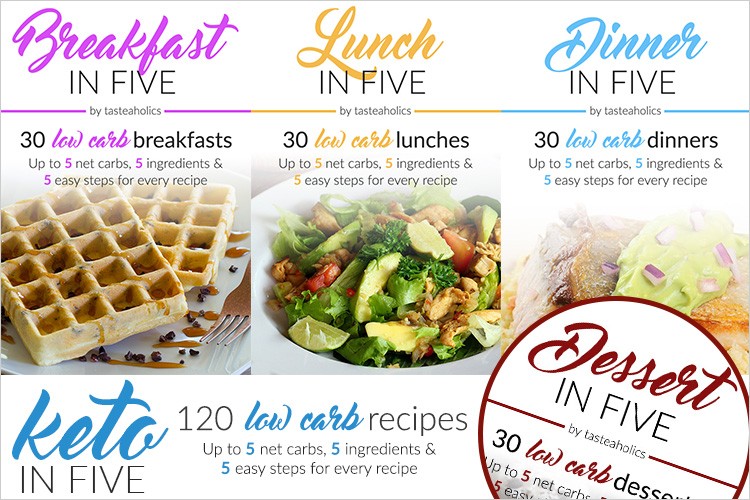 As you already know, the key to success is simplicity and satisfaction with your diet. I've been on Keto for a long time now, and these are the best e-cookbooks I could ever put my hands on: Breakfast in Five, Lunch in Five, Dinner in Five & Dessert in Five.
Each ebook contains 30 recipes. Every recipe is made with just 5 ingredients and has up to 5 grams of net carbs. That means you can have seconds of any meal and you'll still be within your daily carb limit!
If you're ready to invest a small amount of money to get your precious time and pleasure back, be sure to check it out.