Serious Chocolate: Easy Chocolate Pie Crust Recipe
I'm one of those people who always bought pie crusts at the store. Why spend all that time on the crust, I thought, when pies were all about the filling? The pie is called a peach pie, after all—not a graham cracker crust pie, with peach.
That was until I tasted (and tested) a few chocolate pie crusts. The crust alone becomes reason enough to eat the pie and blends seamlessly with the innards, making a cohesive treat you can serve at Thanksgiving (or you know, tonight.) Without further ado, the easiest chocolate crust recipe you will ever encounter.
Chocolate Pie Crust
Ingredients
2 cups chocolate wafers or 2 cups chocolate graham crackers
1/4 cup sugar
3/4 stick of butter (6 tablespoons)
Directions
Melt the butter in the microwave

Place the chocolate wafers/graham crackers into a plastic bag. Close bag and crush with a spoon until you have tiny granular particles (about the size of a pea).

Combine the melted butter with the sugar and granulated chocolate particles.

Press ingredients into 9-inch buttered pie pan, making sure to cover all sides.

Bake for 10 minutes at 325°F.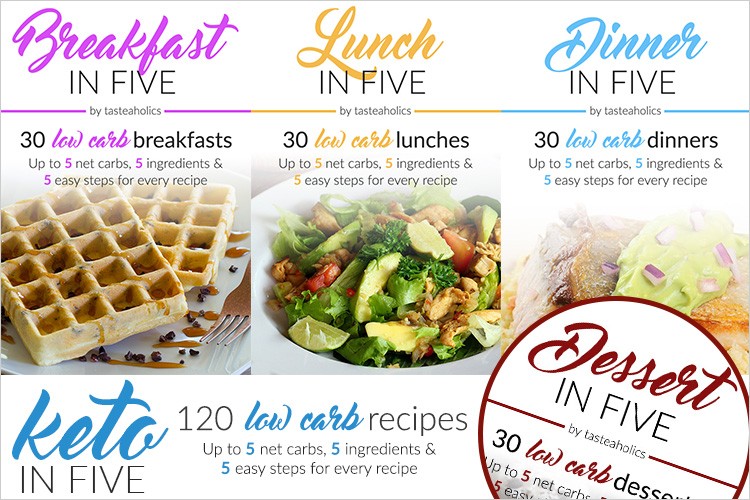 As you already know, the key to success is simplicity and satisfaction with your diet. I've been on Keto for a long time now, and these are the best e-cookbooks I could ever put my hands on: Breakfast in Five, Lunch in Five, Dinner in Five & Dessert in Five.
Each ebook contains 30 recipes. Every recipe is made with just 5 ingredients and has up to 5 grams of net carbs. That means you can have seconds of any meal and you'll still be within your daily carb limit!
If you're ready to invest a small amount of money to get your precious time and pleasure back, be sure to check it out.