Softest Ever Bread Machine Bread
Ingredients:
1 cup warm water (110 degrees F/45 degrees C)
2 tablespoons white sugar
1 (1/4 ounce) package bread machine yeast
1⁄4 cup vegetable oil
3 cups bread flour
1 teaspoon salt
Instructions:
Place the water, sugar and yeast in the pan of the bread machine.
Let the yeast dissolve and foam for 10 minutes.
Add the oil, flour and salt to the yeast.
Select Basic or White Bread setting, and press Start.
You can also use the dough cycle of your bread maker and then place in a greased loaf pan; punch down and let rise again and then bake at 350 for 25-30 minutes or until done.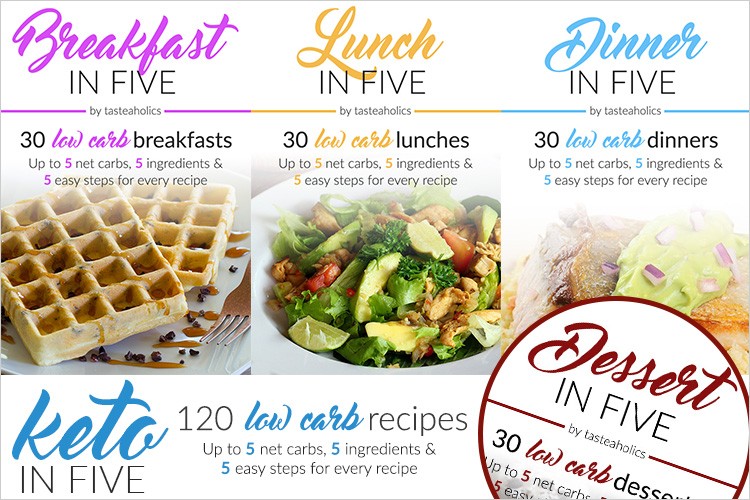 As you already know, the key to success is simplicity and satisfaction with your diet. I've been on Keto for a long time now, and these are the best e-cookbooks I could ever put my hands on: Breakfast in Five, Lunch in Five, Dinner in Five & Dessert in Five.
Each ebook contains 30 recipes. Every recipe is made with just 5 ingredients and has up to 5 grams of net carbs. That means you can have seconds of any meal and you'll still be within your daily carb limit!
If you're ready to invest a small amount of money to get your precious time and pleasure back, be sure to check it out.