Special Christmas Ceviche

A fresh way to start celebrating The Holiday Season and travel to the warmth of Latin America for Christmas
Ingredients:
1kg filleted and skinned sea bass chopped into small chunks
Juice of 10 limes
3 big fresh plum tomatoes finely chopped
1 cup (125gr) cashew nuts
1 scotch bonnet finely chopped (no seeds!)
½ cup fresh cilantro roughly chopped.
Salt to taste
1 cup (125gr) onion finely chopped
Instructions:
Mix the sea bass with the limejuice, onion, chilli and salt and leave to rest covered and refrigerated overnight.
When ready to serve, drain most of the limejuice from the fish mix leaving no more than ¼ cup of it in the bowl.
Mix in all other ingredients and add salt if necessary.
Serve with fried green plantain or crackers.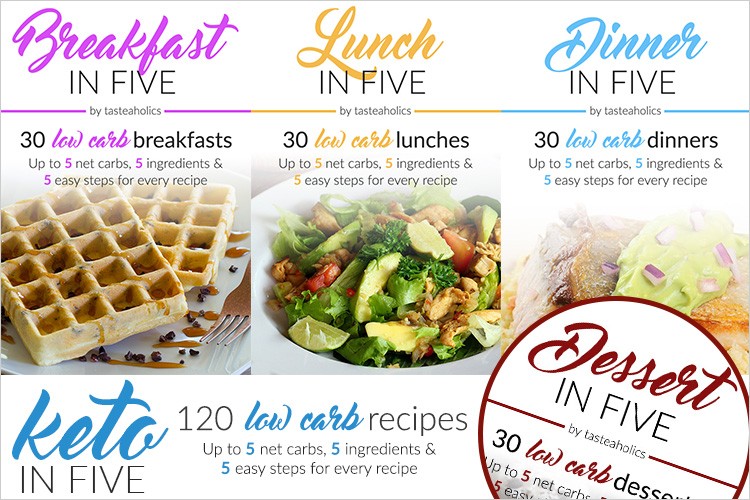 As you already know, the key to success is simplicity and satisfaction with your diet. I've been on Keto for a long time now, and these are the best e-cookbooks I could ever put my hands on: Breakfast in Five, Lunch in Five, Dinner in Five & Dessert in Five.
Each ebook contains 30 recipes. Every recipe is made with just 5 ingredients and has up to 5 grams of net carbs. That means you can have seconds of any meal and you'll still be within your daily carb limit!
If you're ready to invest a small amount of money to get your precious time and pleasure back, be sure to check it out.