Spooky Halloween popcorn Balls
Author Notes:
This is my simple recipe that i make every year for my grandchildren halloween party.The eyeballs are in wrappers.You can find them at any grocery store at halloween time.They are chocolatety.I always tell the kids to unwrap them before they eat them.This recipe is for 12 medium popcorn balls.When its party time,i make over 100 popcorn balls.The kids love them.
—sugarcake10
Makes: 12
Ingredients

12

cups Popped popcorn


2

tablespoons Butter or margine


6

cups Mini marshmallows


1

teaspoon Orange food coloring

Butter or margarine(for hands)


12

Candy eyeballs in wrappers


24

Candy gummi worms
Directions
Put popcorn into a large bowl.
In a medium size sauce pan,melt butter over low heat.
Add marshmallows.
With a wooden spoon,stir marshmallows until melted.
Turn off heat.
Stir in food coloring.
Stir well.
Pour marshmallow mixture over popcorn.
Stir until popcorn is well coated.
Butter hands well for each popcorn ball.
Shape into 12 medium popcorn balls.
Put on serving plate.
Put one candy eyeball on top of each popcorn ball.
Push in just a little.
Arrange two candy gummi worms on top of each popcorn balls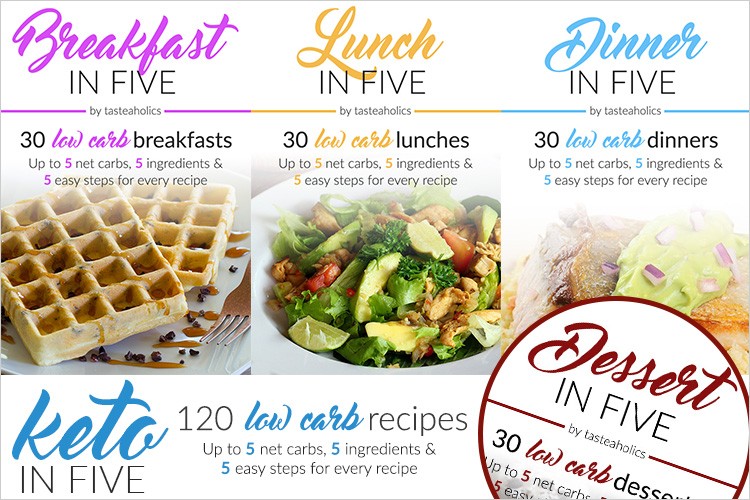 As you already know, the key to success is simplicity and satisfaction with your diet. I've been on Keto for a long time now, and these are the best e-cookbooks I could ever put my hands on: Breakfast in Five, Lunch in Five, Dinner in Five & Dessert in Five.
Each ebook contains 30 recipes. Every recipe is made with just 5 ingredients and has up to 5 grams of net carbs. That means you can have seconds of any meal and you'll still be within your daily carb limit!
If you're ready to invest a small amount of money to get your precious time and pleasure back, be sure to check it out.