The Perfect Steak Tartare For Halloween recipes
Ingredients:
1 pound beef tenderloin
1 egg yolk
1 tablespoon lemon juice
1 tablespoon Dijon mustard
1 small garlic clove, minced
1 tablespoon parsley, finely chopped, plus more for garnish
2 tablespoon Castelvetrano olives, finely chopped
1/2 teaspoon lemon zest, plus more for garnish
salt
pepper
1 large bowl good kettle-style potato chips
Instructions:
Place beef in freezer for 45 minutes to an hour until firm but not frozen through.
Meanwhile, whisk egg yolk, lemon juice and Dijon together in a large bowl.
Remove the beef from the freezer and finely dice it into ¼" pieces. Add to the large bowl along with the remaining ingredients (except the potato chips). Stir gently to coat.
Place tartare onto a large serving platter and serve with chips.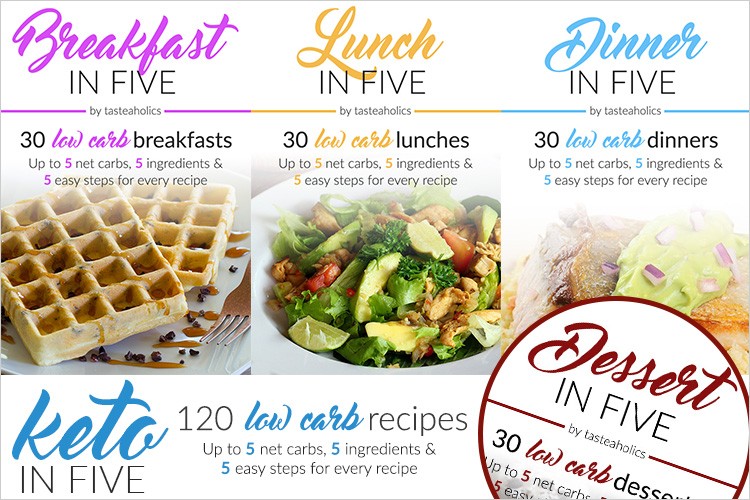 As you already know, the key to success is simplicity and satisfaction with your diet. I've been on Keto for a long time now, and these are the best e-cookbooks I could ever put my hands on: Breakfast in Five, Lunch in Five, Dinner in Five & Dessert in Five.
Each ebook contains 30 recipes. Every recipe is made with just 5 ingredients and has up to 5 grams of net carbs. That means you can have seconds of any meal and you'll still be within your daily carb limit!
If you're ready to invest a small amount of money to get your precious time and pleasure back, be sure to check it out.