Gluten-free, dairy-free and vegan nachos
Ingredients:
1 bag corn tortilla chips
1½ cups go veggie! vegan mexican cheese shreds
1 cup fresh salsa
½ cup packed baby spinach
1 extra ripe avocado, peeled, pitted and mashed
½ tsp. sea salt
½ tsp. freshly ground pepper
½ tsp. crushed red pepper flakes
1 tbsp. sesame seeds
½ cup finely chopped cilantro, for topping
Instructions:
Preheat oven 350 degrees F.
Arrange a layer of tortilla chips on the bottom of a baking dish. Add GO Veggie! Vegan cheese, salsa, spinach, avocado, sea salt, peppers and sesame seeds.
Cook for 10 minutes or until cheese is melted.
Remove from oven; top with fresh cilantro and serve warm.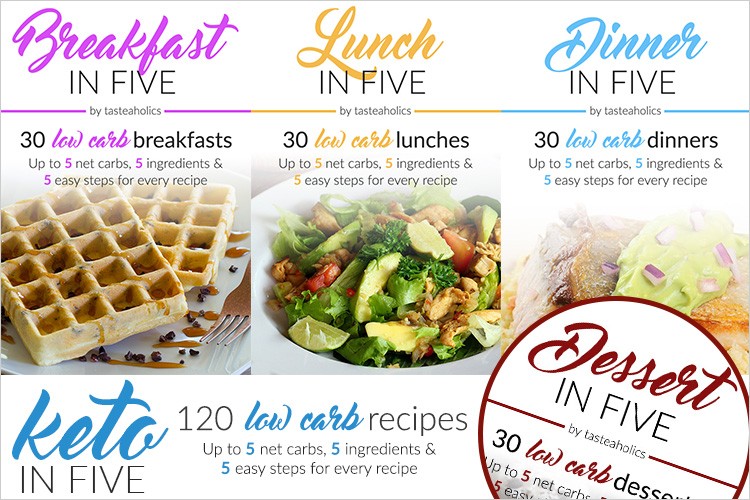 As you already know, the key to success is simplicity and satisfaction with your diet. I've been on Keto for a long time now, and these are the best e-cookbooks I could ever put my hands on: Breakfast in Five, Lunch in Five, Dinner in Five & Dessert in Five.
Each ebook contains 30 recipes. Every recipe is made with just 5 ingredients and has up to 5 grams of net carbs. That means you can have seconds of any meal and you'll still be within your daily carb limit!
If you're ready to invest a small amount of money to get your precious time and pleasure back, be sure to check it out.