Vindaloo For Me And Baloo Recipe
Ingredients
---
300 gram lean stewing pork or beef, remove any excess fat if any (personally I use loin cut)
200 gr butternut squash pumpkin, cut in small squares
1 red onion, chopped
2 garlic, chopped
1 inch ginger, peel and chopped
3 jalapeno or serrano peppers, seeds remove and chopped
3 tomatoes, chopped
1 tsp ground cumin
1 tsp ground coriander
1/2 tsp turmeric powder
1/2 tsp ground cinnamon
1/4 tsp grated nutmeg
1 tbsp Fresh pesto for weight loss
2 tbsp rolled oats
3 tbsp vinegar
4 cloves
5 cardamom pods
500ml water
1 low sodium chicken stock cube (or beef stock if using beef)
1 tbsp low sodium soy sauce
salt (use sparingly) and freshly ground black pepper.
1 tbsp freshly chopped coriander leaves
How to make it
With a hand blender, make a paste from red onion, garlic, tomato, ginger, jalapeno and vinegar. Set aside.
Heat a pan under medium heat, and fry dry cumin, coriander, cinnamon, turmeric, cloves, and cardamon until fragrant.
Add the paste, and stir until most of the liquid evaporated.
Add the meat, and grated nutmeg. Stir until the meat change color
Add chicken stock cube, water, soy sauce, pesto and rolled oats.
Simmer under low heat until the meat are soft. Taste and season with salt and black pepper.
Add pumpkin, and simmer further until the pumpkin soft and the sauce thicken.
Taste. If its too hot, add chopped dried prunes.
Serve with freshly chopped coriander leaves.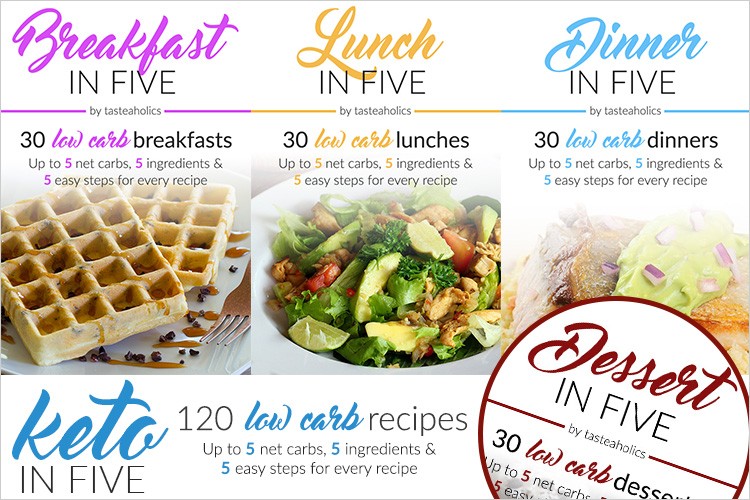 As you already know, the key to success is simplicity and satisfaction with your diet. I've been on Keto for a long time now, and these are the best e-cookbooks I could ever put my hands on: Breakfast in Five, Lunch in Five, Dinner in Five & Dessert in Five.
Each ebook contains 30 recipes. Every recipe is made with just 5 ingredients and has up to 5 grams of net carbs. That means you can have seconds of any meal and you'll still be within your daily carb limit!
If you're ready to invest a small amount of money to get your precious time and pleasure back, be sure to check it out.