This simple yet sophisticated, airy yet intense concoction has been a hit with home cooks in America at least since the New York Times published its first recipe for the dessert in 1955.
What You Will Need
Ingredients
1 2⁄3 cups heavy cream
2 tsp. vanilla extract
1⁄2 tsp. kosher salt
4 egg whites
1⁄2 cup sugar
6 oz. bittersweet chocolate, melted and cooled
Chocolate shavings, to garnish
Instructions
In a large bowl, beat cream, vanilla, and salt with a whisk until stiff peaks form; chill. In another large bowl, beat egg whites with a whisk until soft peaks form. While whisking, slowly add sugar, and continue beating until stiff peaks form. Add melted chocolate to egg whites, and fold until almost incorporated; add whipped cream and fold until completely incorporated. Divide among serving cups; chill. Sprinkle with chocolate shavings before serving.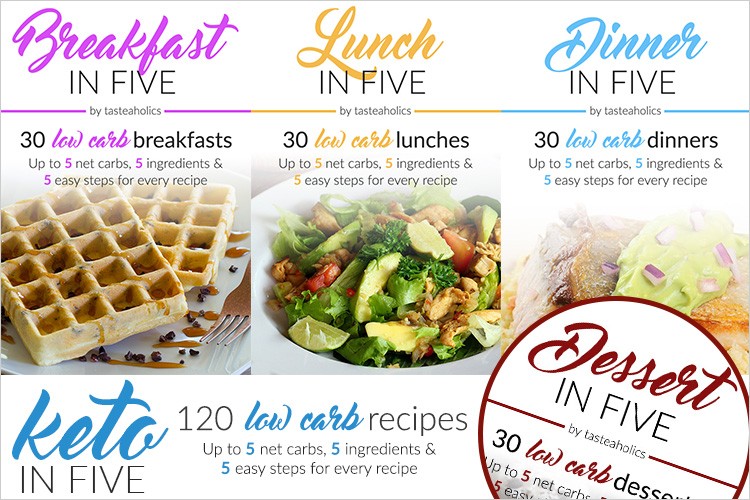 As you already know, the key to success is simplicity and satisfaction with your diet. I've been on Keto for a long time now, and these are the best e-cookbooks I could ever put my hands on: Breakfast in Five, Lunch in Five, Dinner in Five & Dessert in Five.
Each ebook contains 30 recipes. Every recipe is made with just 5 ingredients and has up to 5 grams of net carbs. That means you can have seconds of any meal and you'll still be within your daily carb limit!
If you're ready to invest a small amount of money to get your precious time and pleasure back, be sure to check it out.