INGREDIENTS
1

loaf Italian bread or 1 loaf French bread, unsliced

1⁄2cup butter or 1⁄2 cup margarine

1

garlic clove, smashed (add another if desired)

3

tablespoons parmesan cheese

1

teaspoon basil

1

teaspoon oregano




DIRECTIONS

Slice loaf, LEAVING CRUST INTACT, into slices.
It is important NOT to slice through the bottom.
Set aside.
Mix butter with other ingredients.
Allow to sit on counter a while, so flavors travel all through the butter.
Take a length of foil, and place loaf lengthwise on the foil.
Very gently, spread slices apart, being careful not to break bottom, and spread with butter mixture.
When all slices are spread, use any leftover butter to spread the top of the loaf.
Wrap sides of foil up.
Leave top UNCOVERED.
Twist ends of foil.
Bake on tray for about 20-30 minutes in a 350 degree oven.
This is great with spaghetti or lasagna.
When baking lasagna, just put it in with the lasagna for the last half hour of baking time.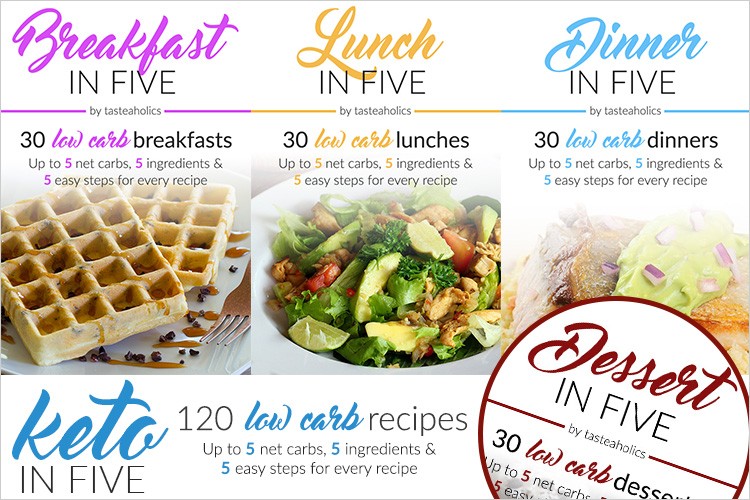 As you already know, the key to success is simplicity and satisfaction with your diet. I've been on Keto for a long time now, and these are the best e-cookbooks I could ever put my hands on: Breakfast in Five, Lunch in Five, Dinner in Five & Dessert in Five.
Each ebook contains 30 recipes. Every recipe is made with just 5 ingredients and has up to 5 grams of net carbs. That means you can have seconds of any meal and you'll still be within your daily carb limit!
If you're ready to invest a small amount of money to get your precious time and pleasure back, be sure to check it out.